Check list:
Commercial register
Transport licences
BGL membership -> if only this is waiting to be checked, ignore V-Card
Necessary when opening each new document
It is very important to check at the beginning if the company name is the same on all uploaded documents.
Each information box can be confirmed or rejected individually 
All fields framed in yellow have been filled in by the company and must therefore be verified by the attached documents.
If all the data entered and the data found on the documents match, the approved button can be clicked. If only one item within the field does not match, the whole field must be rejected.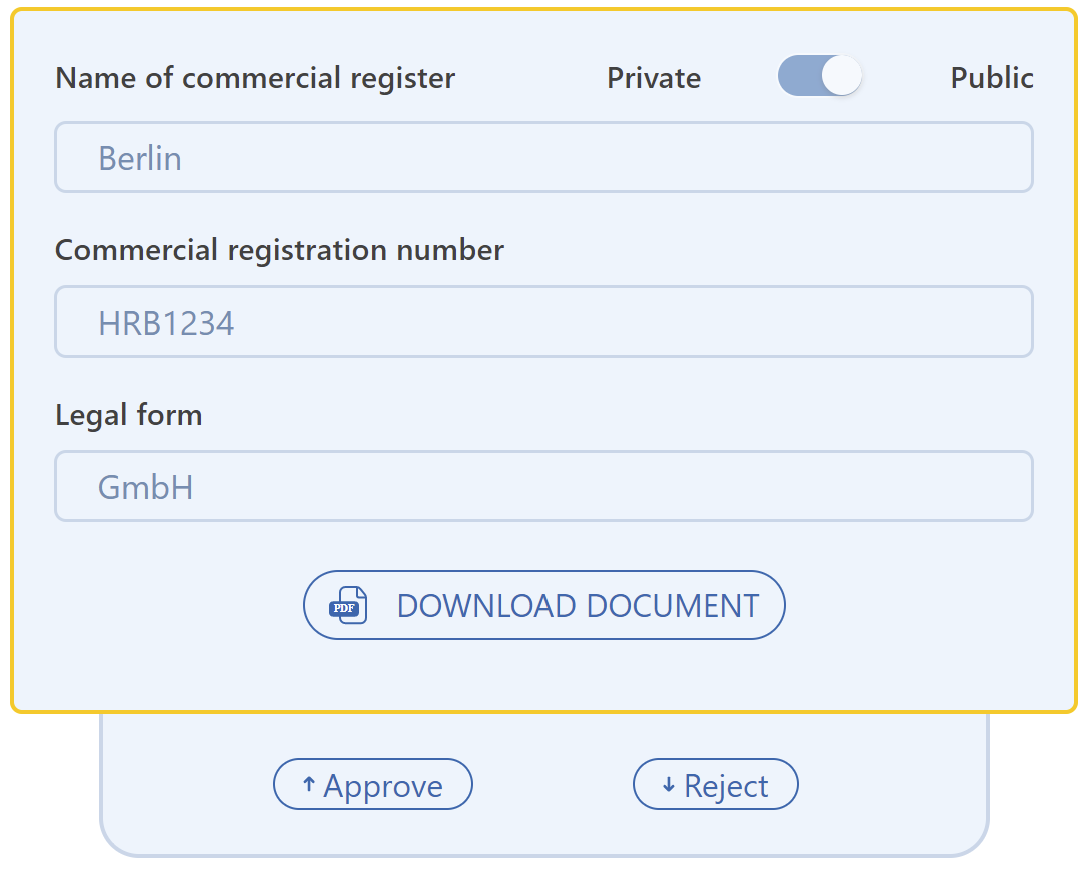 1. Commercial register details 
for the details of the commercial register, see the sample document. All information to be checked is marked in yellow. 
 The documents may look slightly different depending on the district court, but the important information is easy to find. 
The company form is often spelled out and means the following abbreviations. 
OHG = Offene Handelsgesellschaft
GmbH = Gesellschaft mit beschränkter Haftung
KG = Kommanditgesellschaft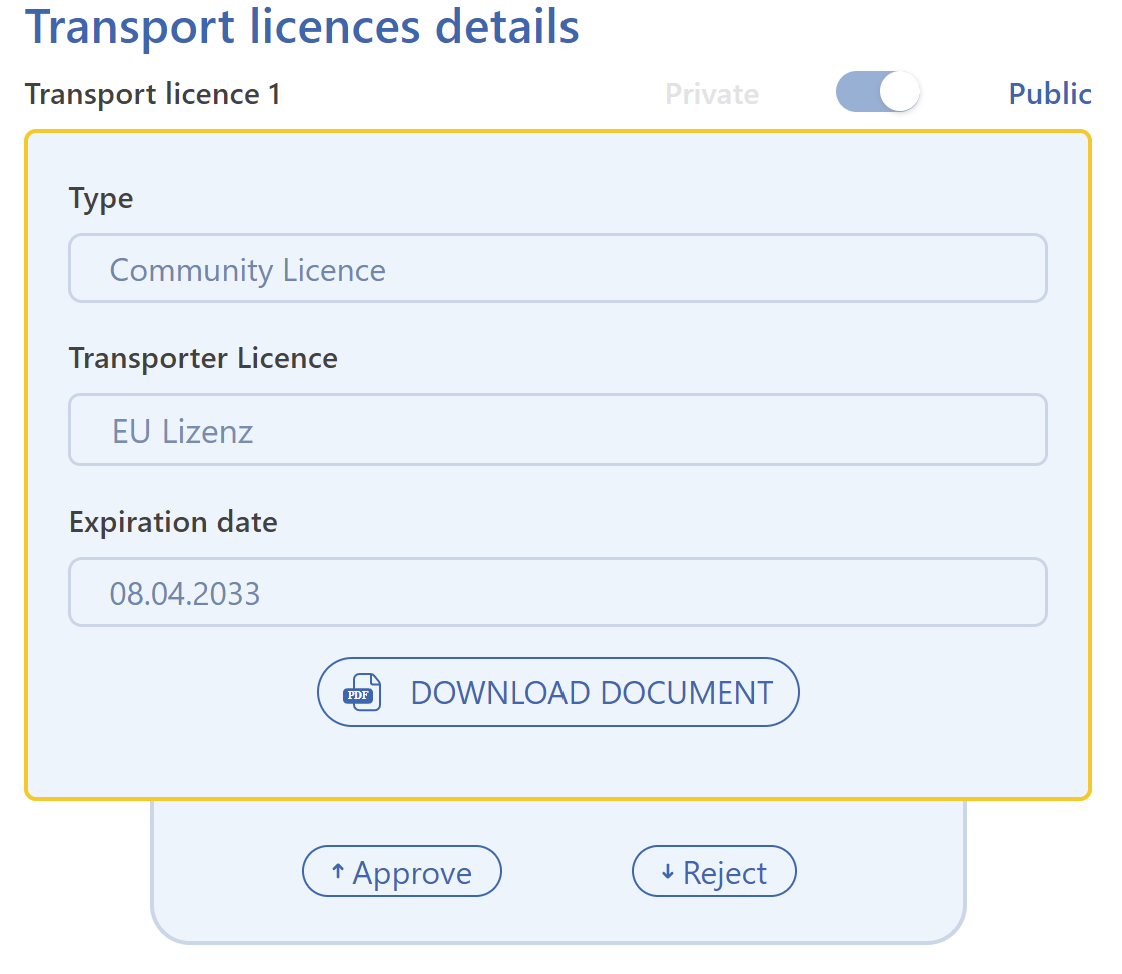 2. Transport licence details 
for the details of the transport licence, see the sample document. All information to be checked is marked in yellow.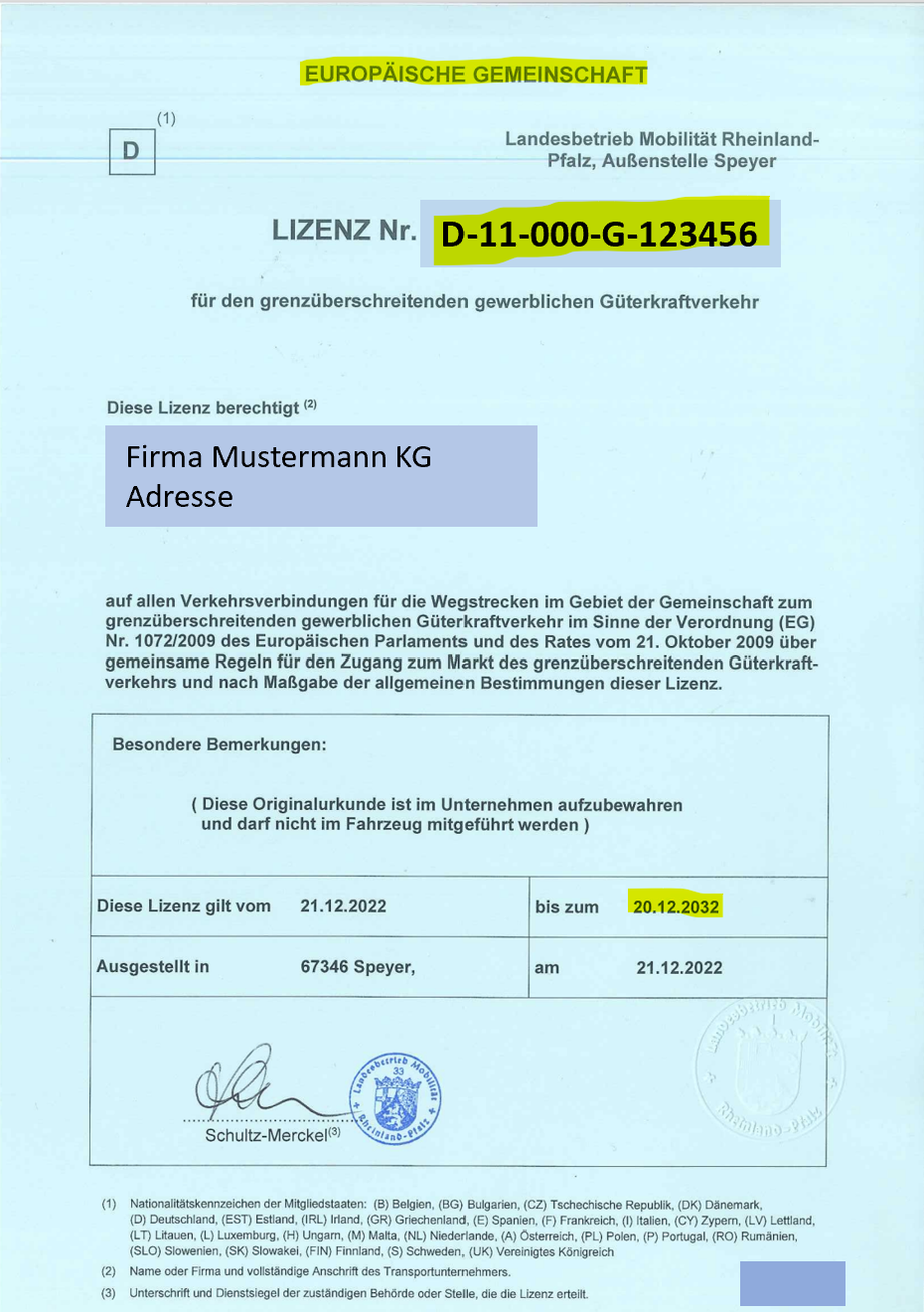 Information on the sample document
At the top is the type of certificate, in this case European Union.
This is followed by the licence number; here too, always check whether the certificate belongs to the v-Card company being checked.
Finally, check the expiry date.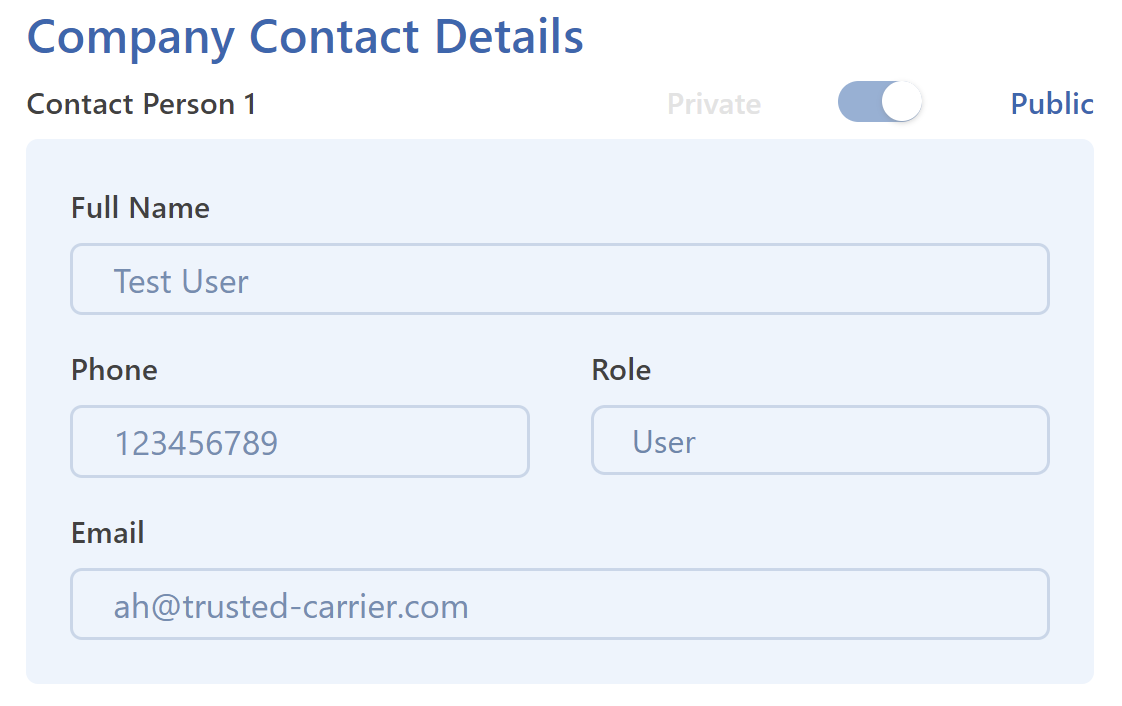 -> Company contact details 
do not need to be checked

5. BGL membership
The BGL membership is not checked by us and can therefore be "ignored". This can also be recognised by the missing confirm/reject field.