The verified company profile. Concise. Networked. Reliable.
The convincing and reliable business card for transport partners.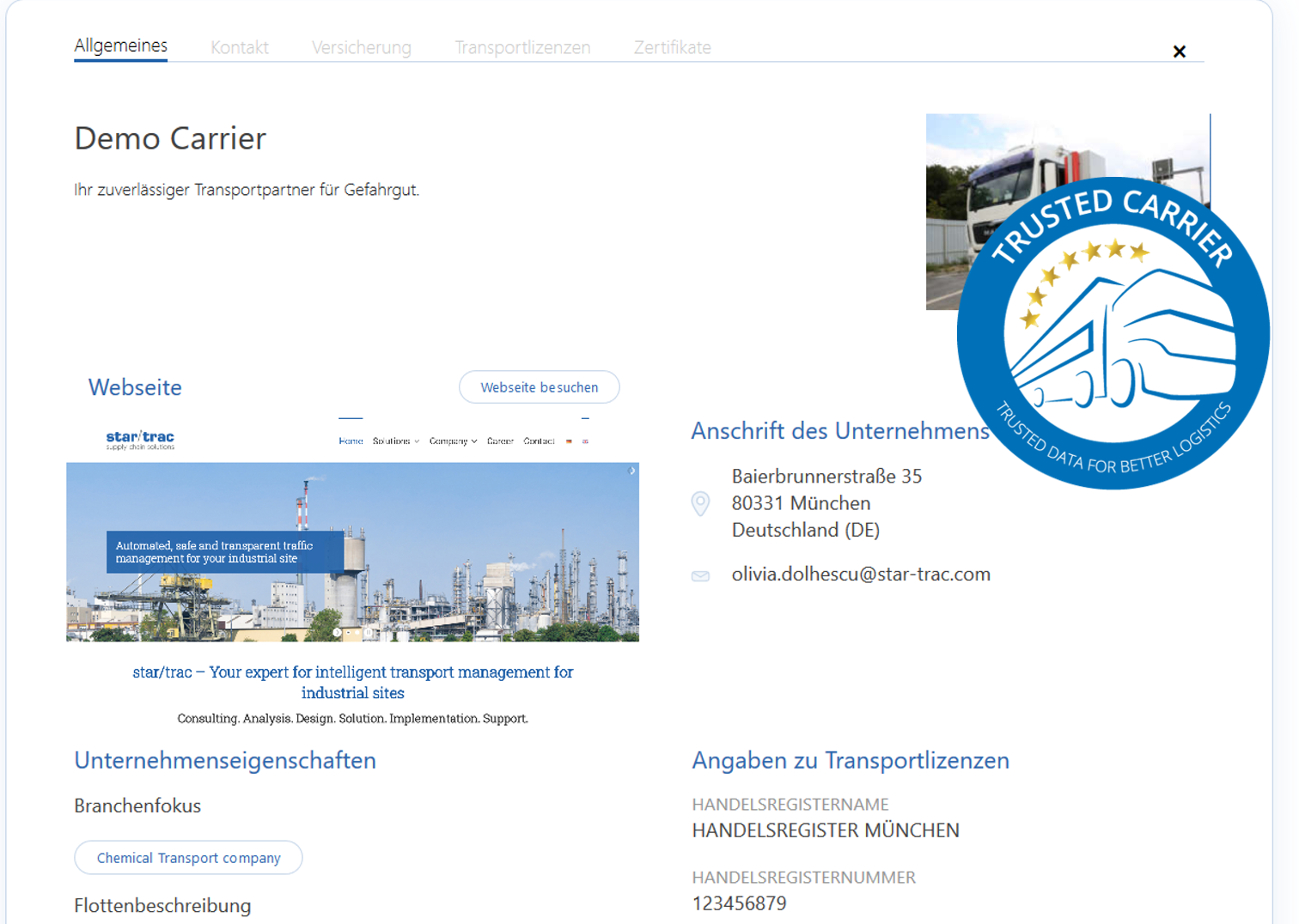 Trust is good, vCard is better!

Via vCard you can publish the profile of your company and permit your customers to easily find it. Connect with your partners and be convincing with your certificates, transportation licenses and insurances.
Click here for the tutorial: